The Return of "Iceman": Val Kilmer to Appear in "Top Gun" Sequel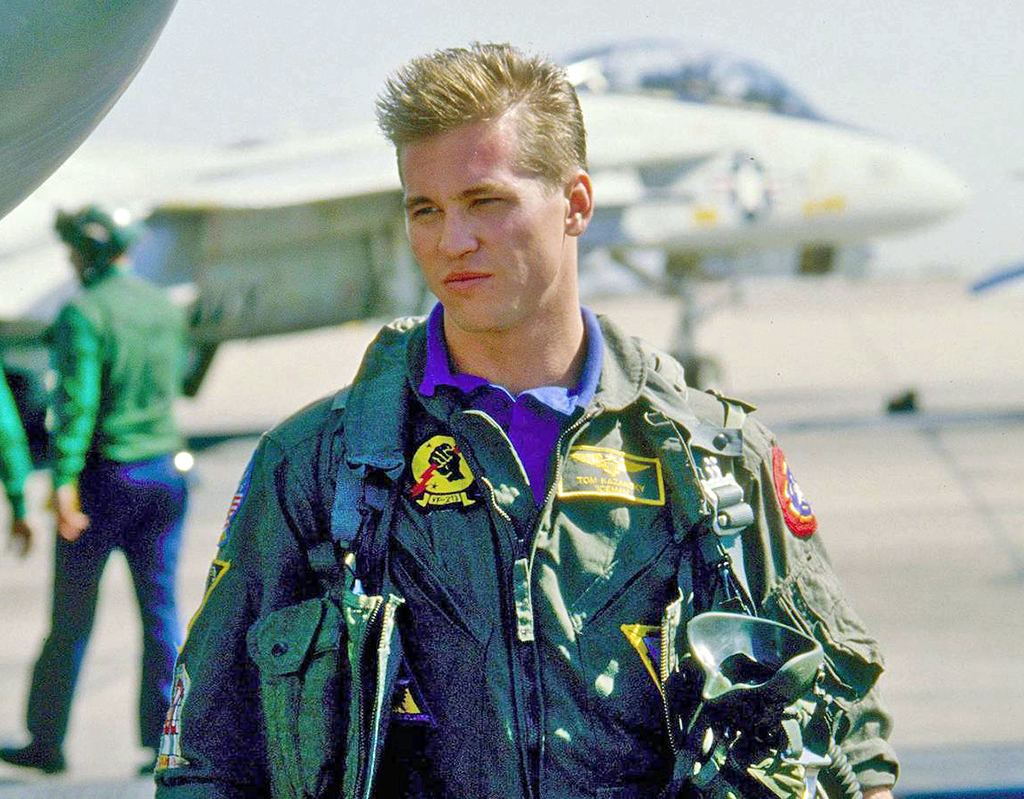 Studio Leaks Say Kilmer Will Join Tom Cruise in Anticipated Sequel Titled "Top Gun: Maverick"
Every Hollywood entertainment news outlet lit up on Wednesday night with the news that actor Val Kilmer would return in the highly-anticipated sequel film "Top Gun: Maverick". Kilmer played U.S. Navy Lt. Tom "Iceman" Kazansky in the original 1986 "Top Gun" film and will return in the same role.
The return of Val Kilmer as Iceman in the new film follows a two-year battle with throat cancer for the actor. Kilmer is also known for his role as Simon Templar in the 1997 film "The Saint" and for his role as Chris Shiherlis in the cult classic 1995 bank robbery film "Heat", directed by Michael Mann. Val Kilmer was also widely recognized for a standout performance as singer and front-man Jim Morrison in the 1991 film "The Doors".
Kilmer leaked his presence in "Top Gun: Maverick" with a post on his FB page, that appeared shortly after Tom Cruise published the first image of the sequel on Twitter on May 30, 2018. But Kilmer's post remained online for just a few hours before it was cancelled (for unknown reasons).