The Captain said it was simple to do using a screw driver and wire cutters. He also said it involved the "main coil." Maybe that was w/his WW II era Navy receiver?
But, I won't hold it against
Gilligan's Island
if their writers got it wrong.
Watching those old episodes reminded me that the Professor could out MacGyver MacGyver! Mac's cement mixer ultralight has NOTHING over the Professor's bamboo taxi!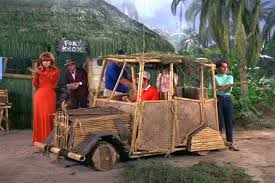 IIRC, one episode revolved around Gilligan's SAK!